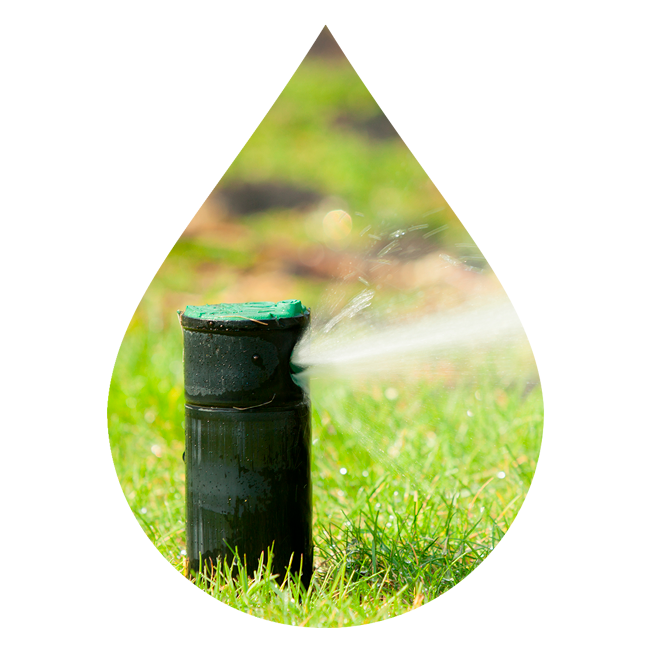 Spear Pumps
What is a spear pump? A spear sand screen is a PVC slotted pipe with a stainless steel screen around it, to keep the sand out. This sand screen is then sunk down into the water tableland (underground) with a PVC suction line, going back to the surface and fitted to a pump. The amount of water that you can get is largely determined by the coarseness of the sand granules, the bigger the granules, the faster the water can flow through it. The size of the pump will also affect the amount of water, the maximum depth of a spear pump is 12 meters; a spear pump is the best water cost saving setup you can have. Unfortunately not everyone can have one, you have to be on sand; however, if one of your neighbors has a spear, you have a good chance.
Beach-side areas generally have the best water, as further from the beach you get the more likely the water will stain hard surfaces. Even with water that causes staining, we can design a sprinkler system installation that keeps the water away from these hard surfaces, alternatively you can hand water.
A spear hooked up to 1 horsepower pump costs less than 50 cents per hour to run, yet pumps up approximately $ 6.00 of water minimum. Having trouble with the water being too deep in your area for a traditional spear, most people will tell you, you can only have a spear no deeper than 8m but we can get water from 12m, so if you are on top of the sand dune, we can get water for you. Many areas of Casuarina have this issue; please contact us if you have been told the water is too deep.
Water economy
Irrigating a landscape during a rainstorm not only results in oversaturated plants and turf, it also wastes water.
Hunter's Mini Clik rain sensor sprinkler system provides the simplest, most effective way to prevent sprinklers from running during or after any level of rainfall. The Mini-Clik stops scheduled irrigation when it detects a pre-set level of rain has fallen, this automatic process ensures landscapes aren't watered during a storm, once the storm passes, the Mini-Clik allows the controller to resume normal irrigation. Mini-Clik is compatible with all Hunter controller and once plugged in, it ensures that a system doesn't water during the rain. The Mini Clik is easily installed by our irrigation specialists on any automatic sprinkling system, is debris tolerant for reliable operation and no unnecessary shutdowns can be set to shut the system off from 1⁄8″ to 1″ of rainfall, includes 25′ of 20 AWG sheathed, two-conductors, UL-approved wire and warranty period of 5 years.
The New Rain Bird LNK WiFi Module allows easy access and control of a Rain Bird irrigation system from anywhere in the world. With the LNK WiFi Module and Rain Bird's FREE mobile app, users get access to off-site management, real-time alerts and advanced water management tools via their smart phone or tablet.